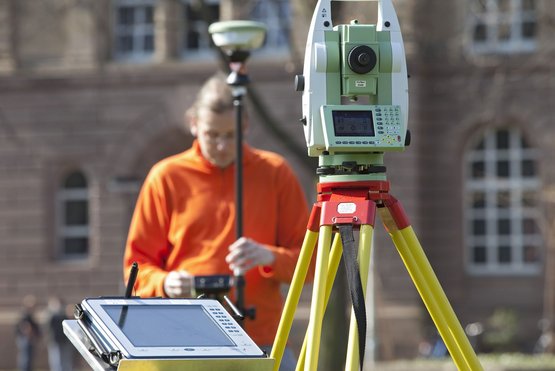 Engineering survey
Surveying for the construction of complex structures such as high-rise buildings, roads, railways, bridges and tunnels.
Tasks here are as-built surveys, planning, setting out construction axes and heights, deformation and control measurements, as well as mass determination and construction accounting. Other tasks include vehicle and machine guidance.
Technically advanced and precise equipment such as total stations, GNSS (GPS) equipment, laser scanners, digital levels, and UAV/survey drones are used for these measurement tasks.
Employers: engineering firms, construction companies, surveying departments in government agencies, industrial and transportation companies.