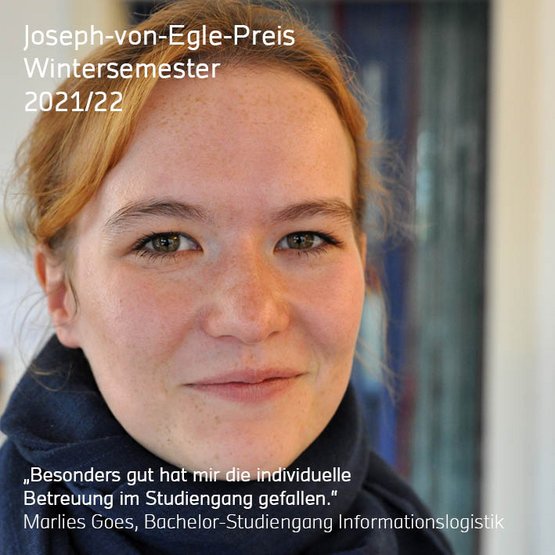 Egle Award winner in the winter semester 2021/22
In her thesis, which was also graded with a 1.0, Goes dealt with the topic "Success Validation for Robot Based Assembly Using Supervised Machine Learning".
An assembly robot equipped with artificial intelligence must be told whether a task has been completed successfully or not. As part of his bachelor's thesis, Goes was able to use sensor data from a robot arm, such as position and force application, to train an artificial neural network. Through this path, the network learned how it "feels" when the robot has reached its goal.
Marlies Goes describes her path through her studies here...