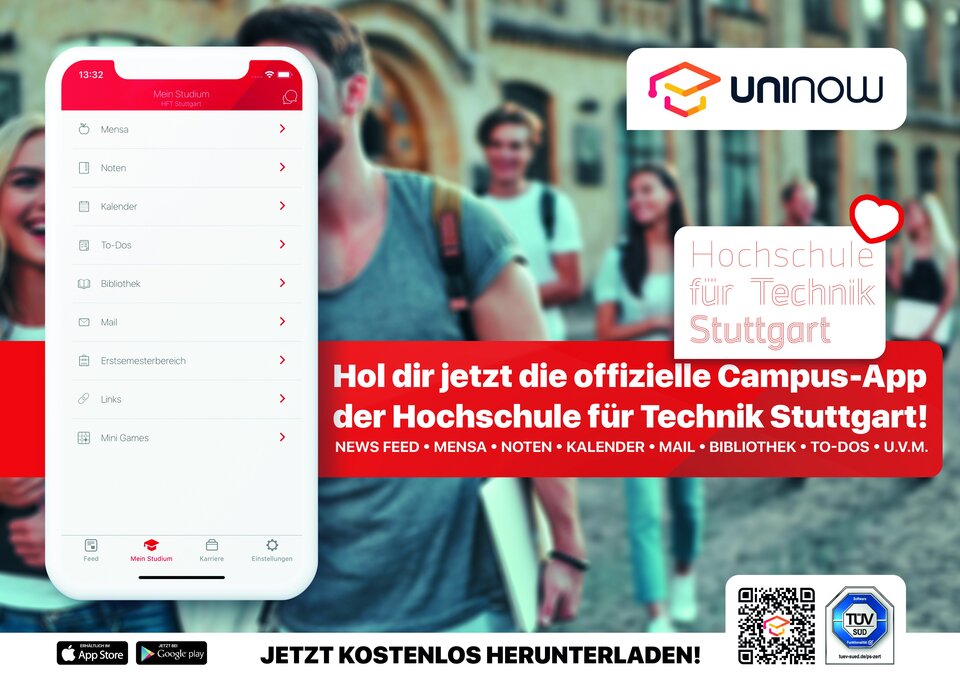 Check in/out
Online registration
With the smartphone the registration is done in the HFT app or via a mobile web variant by scanning the QR code. It is also possible to register via the laptop. After each individual event or when changing rooms or buildings, you have to check out and, if necessary, check in again in a new room. It is not allowed to log in only for the first lecture and log out after the last lecture. Every room change requires a login/logout.
Registration on paper
Alternatively, the registration can be done in paper form in the entrance areas of the buildings. Registration forms are available there and there are collection containers. To keep the organisational effort as low as possible, we kindly ask you to use the online registration.