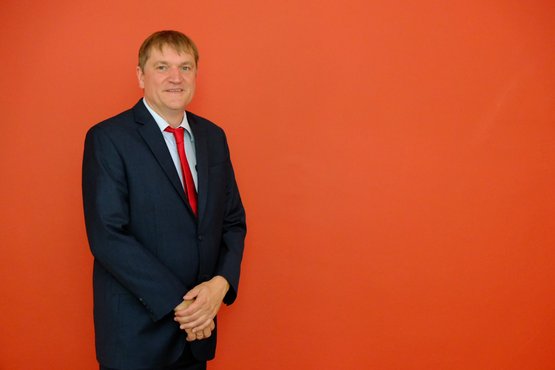 Prof. Dr. Volker Coors
Volker Coors studied computer science at the TU Darmstadt and received his doctorate in computer graphics. Since 2002, he has been a professor of computer science and geo-informatics at HFT Stuttgart. From 2006 to 2017, he was Dean of Studies of the Information Logistics program (today: Digitization and Information Management). Since 2019, he has been Scientific Director of the Institute for Applied Research at HFT Stuttgart.
Coors has been working successfully in the research areas of 3D geodata infrastructure and visualization of spatial data for several years. In the past three years, he has carried out third-party funded projects worth around 2.4 million euros. Currently (as of 31.12.2021), 13 academic and research staff members are working in the research group on a total of eleven projects.
Volker Coors is very well connected regionally and internationally: He heads the joint commission 3D city models of the German Society for Photogrammetry, Remote Sensing and Geoinformation e.V. (DGPF) and the German Society for Cartography e.V., he is speaker of the advisory board of the Round Table GIS e.V. and vice president of the Urban Data Management Society. In the above-mentioned functions, he is also involved in the organization of annual conferences, such as the 3D Forum Lindau, Workshop "3D City Models" and the international conference "Smart Data and Smart Cities", which ideally supports a continuous transfer of research results.