Campus Stadtmitte - The campus as a field of experimentation for sustainable urban development
The campus Stadtmitte in the heart of Stuttgart is home to the three teaching and research institutions known far beyond the city limits: Universität Stuttgart, Hochschule für Technik Stuttgart and the Baden-Württemberg Cooperative State University. Despite the large number of students, the campus still offers great development potential in the area of sustainable building, programmatic and open space structures.
Contact persons: Steffen Wurzbacher (overall strategy) Rebecca Heckmann (mobility concept)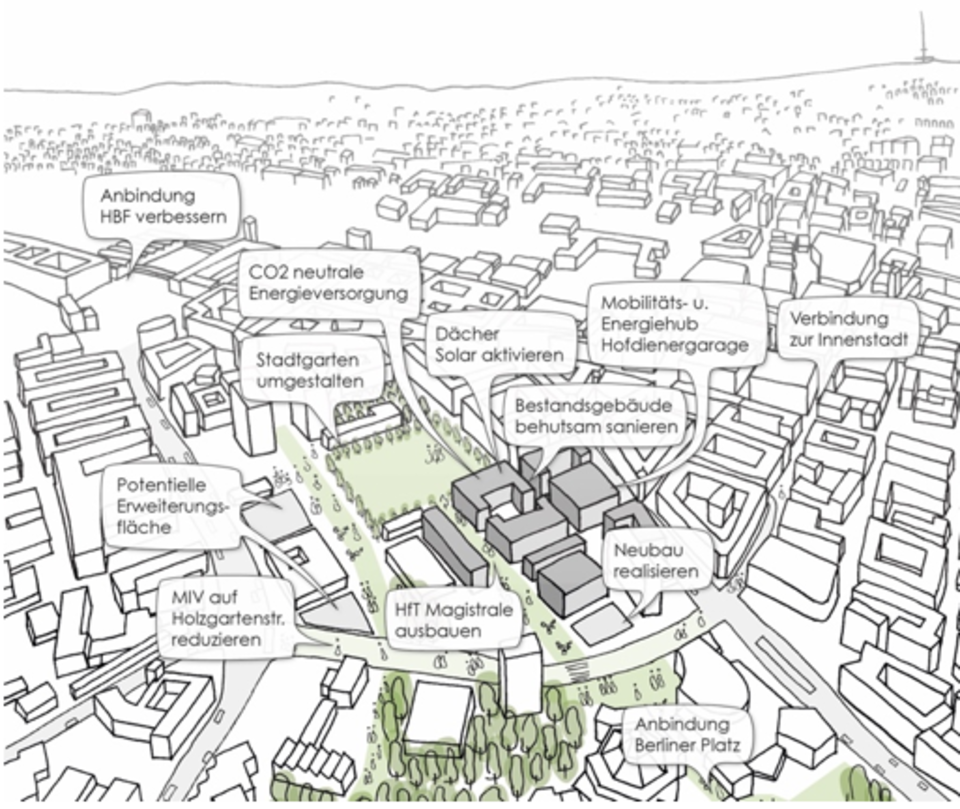 The present project sees itself as a catalyst for initiating a process of sustainable neighbourhood development. Extensive preliminary work can be drawn upon in the context of the "Ensign" Reallabor and other research projects. Within the framework of the "HFTmobil" development project, work has been carried out on the mobility concept for students, teachers and employees of the HFT Stuttgart developed in the M4_LAB, which envisages sustainable and emission-free mobility for the year 2030 and thus completes the climate-neutral HFT Campus 2030.
More info